Parsley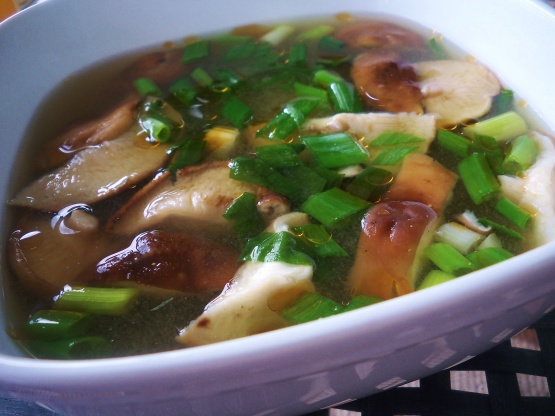 from fine cooking, this is really quick and simple to make. this can easily be doubled or tripled. if you don't like tofu then omit it- you can add cooked beef, chicken- use your imagination.
combine water and mushrooms in a saucepan, bring to a boil.
remove from heat, remove mushrooms.
cut off stems, discard, slice caps thinly.
return to water, bring back to simmer and cook 15-20 minutes.
add spinach and tofu, simmer for 1-2 minutes.
remove from heat.
in a small bowl combine miso with 2 tbsp of broth and mix well.
stir into soup.
sprinkle each serving with sliced scallions and 1/4 tsp of sesame oil.