karen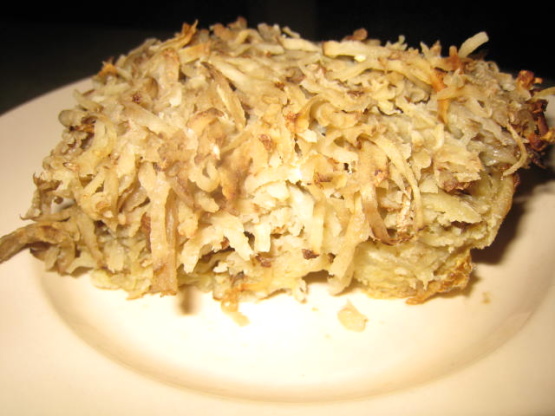 This is a family favorite, we eat it almost every week, but it's especially good on Passover.

Made this for the first night of Passover for a HUGE group, naively hoping to have some left over for the coming week, it was simply devoured. It was extremely easy to make and delicious, I used white potatoes, well scrubbed, and grated them with the skins on as Mirj suggested. BIG HIT and definitely a keeper.
Grate the potatoes and onion, either by hand or by food processor.
(If grating by hand, pick out grated fingernails from potatoes;-).
Add eggs and oil, mix well.
Add paprika, salt and pepper.
Pour into a well-greased Pyrex dish.
Bake at 350 degrees F and bake for 1 hour.