Miracle Whip Parmesan Chicken
Nimz1466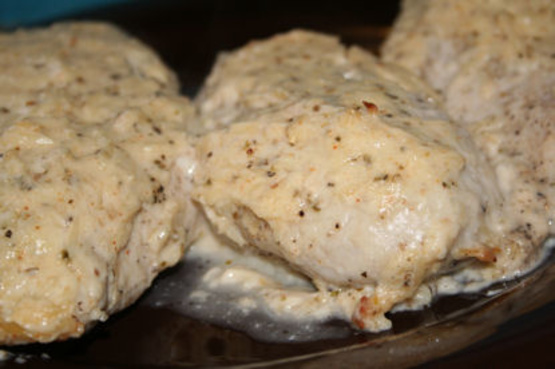 This came from a miracle whip label. I have not made it in a long time, but I remember that it was easy and yummy. I use the thigh/leg portions when I make this.

This recipe is delicious. It is the recipe that used to be on the Miracle Whip label, I believe. It is simple to make and the chicken comes out tender and juicy. I would not recommend substituting fat free miracle whip as it comes out drier and not as tasty. (I had purchased the fat free inadvertently and couldn't understand what went wrong.) I have always used boneless skinless chicken breasts. Our family never liked Miracle Whip but we love this recipe.
MIX miracle whip, cheese, oregano, and garlic powder in a small bowl.
Spoon mixture over chicken in a 9x13 baking dish.
Place baking dish on oven rack in second from bottom position.
BAKE at 350 for 45 minutes or until chicken is cooked through. Sprinkle with paprika if desired.