Miracle Whip from Mayonnaise
Boomette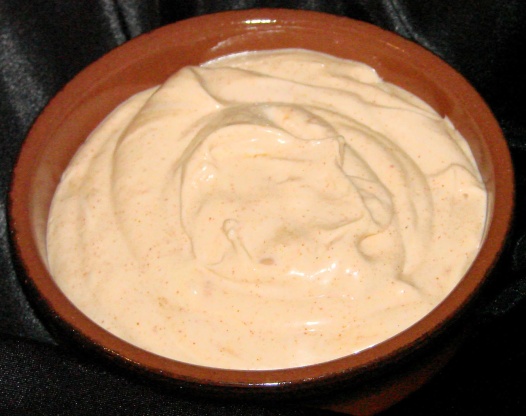 I usually use mayonnaise but I have a few recipes that require the extra kick of Miracle Whip. Since I always have mayonnaise on hand, this recipe allows me to make only the required amount of Miracle Whip. I started with the Miracle Whip recipe from Top Secret Recipes. Miracle Whip is more tart than Mayonnaise but adding a vinegar mixture makes the resulting dressing too thin. This recipe solves that problem. I used Hellman's Mayonnaise and I have also made the diet version with Hellman's 1/2 Fat Mayonnaise.(Serving size: 1 tbsp)
Measure vinegar into small non-reactive saucepan. (e.g. Stainless steel or teflon coated).
Add cornstarch and let soften for a minute or so. Stir with non-metal spoon or whisk to remove any lumps.
Add sugar, paprika, garlic and mustard powders.
Heat on medium high, stirring constantly, until mixture reaches a full rolling boil.
Remove from heat, stirring well. The mixture will be the consistency of thin pudding. It will thicken as it cools.
Add to mayonnaise and stir well to combine. Chill for use in a cold salad or use as is in a recipe.
NOTE: To make smaller amounts of Miracle Whip, mix at the ratio 1/2 tsp of additive to 1 tbsp of mayonnaise. Store unused portion of additive tightly covered in the fridge.
If storing additive, discard any film that develops on top as this will never mix properly into the mayonnaise.
Replace sugar with Splenda and/or use Lite Mayonnaise for a diet or diabetic version.