Diana 2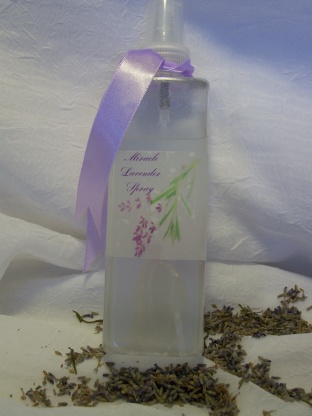 I think this is quite an old recipe, it's been used in my family for a long time. I like it because there are no chemicals, it's inexpensive and it smells good! This can be used as an air freshener or as a personal freshener on a hot day. Try spraying your poor hot feet after a hot day of shopping. I use it to spray on my hands after dishes or housework, the vinegar is a natural skin softener.

I really love this! I use the vinegar and water/oil solution daily but never added in the baking soda. First it is fun to make like a science experiment, then I added in lavender/cherry oil mix. Sounds weird but smells great. They mix it at the organic store for me and I use it often. Now I have not spritzed myself like others posted but I have spritzed the house and it is refreshing. I think I may look to get some cinnamin/apple oils to use and make some more. Thank you.
Made in honour of our dearest BB and her Ed. Cookathon
Mix vinegar and baking soda until foaming stops.
Add oil and then the water.
Refrigerate for best results.