GaylaJ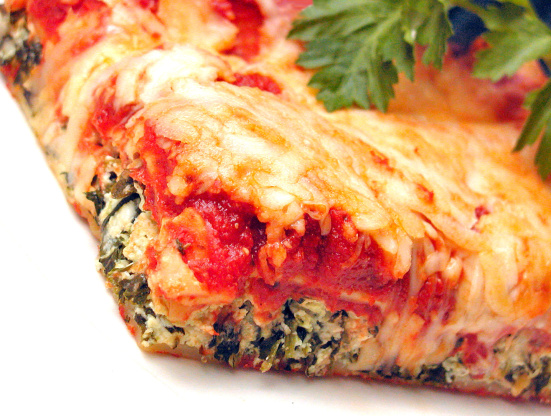 A quick and easy lasagna recipe - this has saved me many times. Recipe comes from my family cookbook but I'm not sure just which family member posted it originally.
Preheat oven to 375.
Spray an 11 X 7X 1 1/2 inch baking pan with nonstick cooking spray.
Combine the ricotta cheese, 1 cup of mozzarella cheese, egg and spinach in a bowl and mix well to combine all ingredients.
Spread 1/3 of the sauce in bottom of pan. Top with 3 uncooked noodles, the ricotta cheese mixture, the grated parmesan cheese, and 1/3 of the sauce. Top with remaining uncooked noodles and remaining sauce.
Cover tightly with aluminum foil.
Bake at 375 for 1 hour.
Remove cover and top with remaining mozzarella cheese.
Return to oven for 5 minutes to let cheese melt.
Let stand for 5 minutes before serving.