JanuaryBride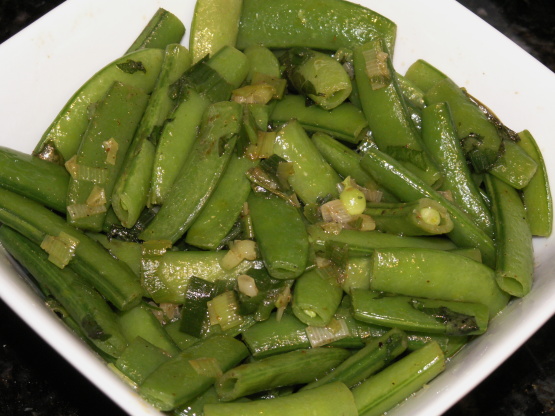 I got this recipe out of Canadian Family magazine. It was very tasty.

Very nice side dish to recipe #306639. Next time I will add even more mint. Used seasoning salt in place of regular salt which tasted nice. Cooked exactly 5 minutes to perfection, and mine were medium sized.
In a large nonstick skillet, heat oil over medium high heat.
Add sugar snap peas, green onions and water. Cook, shaking skillet occasionally for 3 to 5 minutes, until peas are bright green and tender-crisp and water evaporated.
Add mint or serve without. Add salt and pepper if necessary. Serve at once.