Mint Chocolate Chip Ice Cream (No Ice Cream Maker)
197893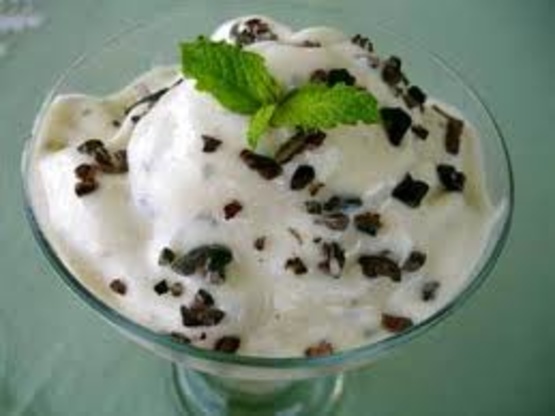 I love ice cream but don't have an ice cream maker. Found this recipe on the Egal Brand website. Very tasty, and easy. I use chopped up chocolate, and I add about 1 cup of it. Time includes freezing.

I like the mint ice cream. It tastes good because of the chocolate chips. I would use an ice cream maker next time. I would make it again.
In a large bowl, combine condesed milk, peppermint extract, food color and water.
Blend well.
(Color should be dark, as it will lighten up with the whipped cream.).
Gradually fold in whipped cream.
Add chocolate chips and mix well.
Pour into a 9x5-inch (1. 5 L) freezer container.
Cover and freeze at least 6 hours.