Dawnab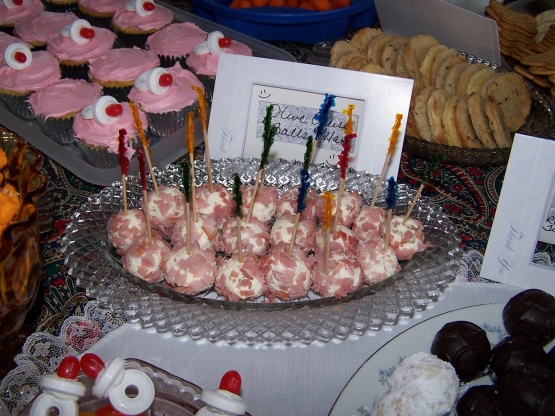 Easy, easy, easy and sooo good. This salty snack is a nice twist on how to serve a traditional cheese ball. The individual portions work well on a buffet table.
Combine cream cheese, parmesan cheese and green olives.
Shape into 1 inch (or smaller) balls.
Roll each ball in chopped dried beef.
Arrange on serving platter with decorative toothpicks in each mini cheese ball.