Mini Strawberry Swirl Cheesecakes (Light)
MsSally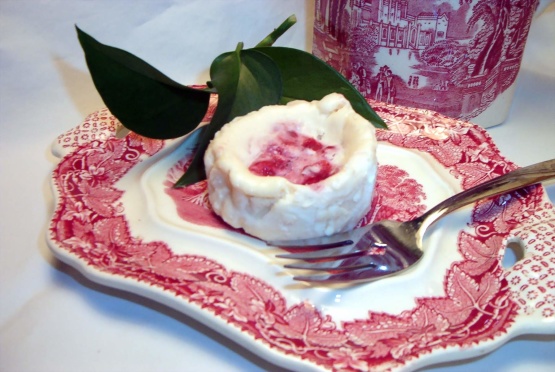 Wonderful mini-cheesecakes. You could use any kind of jam you have to make the swirl! Hope you enjoy them as we did! Adapted from a R. Reisman recipe.

These taste very good. However, do NOT try to use fat-free versions of the cheeses. I did so and mine did not set up so I had to freeze them. They were still edible and I can't wait to try this the right way. They taste just like real cheesecake without the guilt.
Preheat the oven to 350°F Line one 12-cup muffin tin with paper muffin liners.
In a food processor, combine ricotta cheese, cottage cheese, sour cream, egg, vanilla, sugar and flour; purée until smooth. Divide the mixture among the prepared muffin cups. Place a dollop of strawberry jam in each muffin cup and use a butter knife to swirl it around gently.
Set the muffin tin in a larger pan. Pour enough hot water into the pan to come halfway up the sides of the muffin cups.
Bake in the centre of the oven for 20 to 25 minutes or just until the muffins are set.
Remove the muffin tin from its water bath. Let the tin cool on a wire rack. Chill.