Mini Salsa Chicken Loaves
Nif_H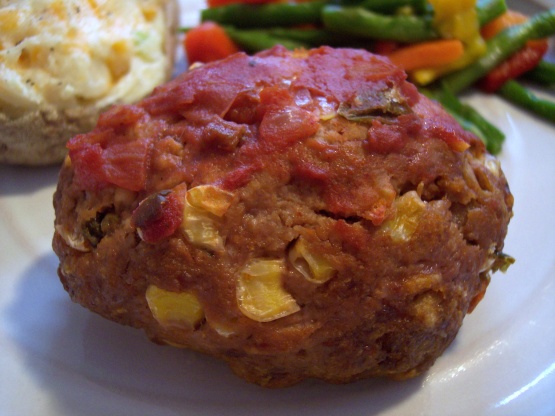 Taken from an Ontario Chicken Lovers cookbook

A beauty of a recipe! I couldn't find ground chicken so used ground turkey. I also used a mix of chilli powder, cayenne pepper and paprika for the 2tsp of spices and loved the flavour. This is also a brilliant recipe for Weight Watchers as you get the flavour of mexican food without the fatty sour cream and guacamole! I cooked mine in the oven to be sure it was fully cooked- 40 mins did the trick.
Combine chicken, 3/4 cup of salsa, corn, bread crumbs, chili powder, salt and pepper.
Shape into 4 even sized loaves and arrange on a microwave safe roasting rack.
Spoon remaining salsa over loaves.
Cover with waxed paper and microwave on high for 8-12 mins or until no longer pink.
Let stand covered for 5-10 minutes to complete cooking.