karenury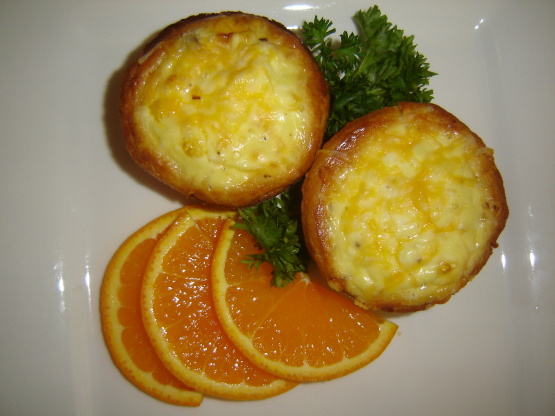 Quick and easy quiches that are great to eat the day you make them or to freeze for lunch boxes. You can add what ever filling you want I usually have ham and onion, I have done with tomato and grated cheese or even spinach--play around and enjoy.
Preheat oven to 200°C.
Press pastry into mini muffin tins.
Mix eggs,cream and cheese together until combined.
Add in ham and onion mix together.
Spoon mix into pastry then bake in oven for approx 20 mins or until browned and puffy.
Remove from tins asap or they will go soggy place on wire rack.