Prep 10 mins
Cook 12 mins

Very popular finger food in Australia, expensive to buy, but so simple to make!
1 kg ready-rolled shortcrust pastry (6 sheets)
6 slices bacon, diced
1 onion, finely diced
6 eggs
1 cup cream
1 cup grated cheese
1 tablespoon chopped fresh parsley (I used dried)
salt & freshly ground black pepper
Directions
Cook the onion and bacon over a low heat until the onion is softened.
Allow to cool a little.
Mix together with the eggs, cream, cheese, parsley and salt and pepper.
Using a cookie cutter or glass, cut 12 circles from each pastry sheet.
Use these to line a mini muffin pan.
Place about 2 teaspoons of the egg and bacon mix in each pastry base.
Bake in a moderate oven for about 12 minutes per tray (or until puffed, golden and set).
repeat with remaining pastry sheets and mix.
Most Helpful
Yummy! I made it with Puff Pastry instead of short pastry crust, and it tasted just like a Baked Egg Souffle from Panera Bread! Just puff the pastry for a minute before adding the egg mixture. I did regular muffin-sized quiches instead of mini ones. I still baked them for 12 minutes. I will definitely make these again!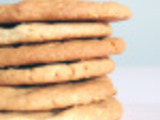 I made these today to serve at our family's Mother's Day brunch tomorrow, and they were disappearing as I was taking them from the oven! My boys and my hubby just couldn't get enough of them (and I must confess, I sampled quite a few of them too!!). They are so delicious, and I will definately be making them again, as my 8 year old has requested them for his school lunchbox! My only alteration was to use puff pastry instead of shortcrust, because I had lots of puff pastry in the freezer to be used up. I will make a double batch next time, and do half with puff, and the other half with shortcrust. I took some pics, but can upload them for a couple of weeks due to computer issues. Thanks for sharing yet another of your wonderful recipes! :)
__________________________________

I have now made these several times, they are our favourite quiche/egg & bacon pie. So glad I found this recipe on here, we love it! :)

Amazing how easy these were! This would be great for OAMC. I made a dozen and divided by 6, was all I had ingredients for. I just used a left over pie crust and used a glass to cut out the crusts. I baked them at 350 for about 12 minutes. They don't have to look overly brown to be done. Next time I will will try different veggies; broccoli, peppers, avocado even. I read someone tried salmon and dill and that sounds awesome!!