Mini Pork and Apple Meat Loaves
Bergy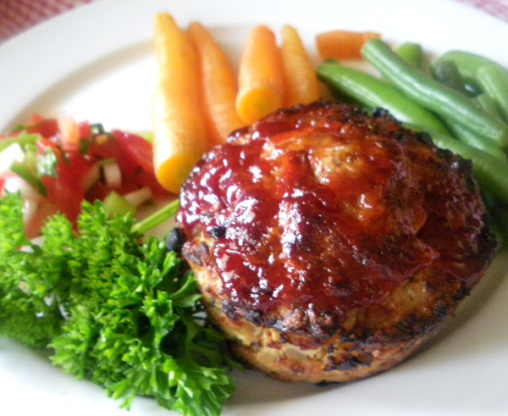 Mini meat loaves with a difference, can be made smaller if preferred using smaller muffin tins. Can be served hot or cold. Reheat well for lunch.

These were super tasty! I doubled the recipe and added equal portions of ground turkey breast / pork sausage. I added homemade BBQ sauce into the mixture and extra on top. I made 18 cupcake size muffins for about 113 cals each. Served with roasted carrots and green beans. My picky kids loved them!
Lightly grease four holes of a 1 cup capacity muffin pan.
Combine mince, onion, apple, parsley, garlic, egg and breadcrumbs in a large bowl, using hands, mixing well.
Press mixture firmly into prepared pan holes.
Cook in moderate oven for 20 minutes.
Turn out the meat loaves, draining away any excess juice.
Place meat loaves onto a greased oven tray.
Spread barbeque sauce evenly over tops.
Cook meat loaves in a hot oven for a further 15 minutes or until browned and cooked through.