Mini-Pitas With Cheddar, Feta, and Olives
flower7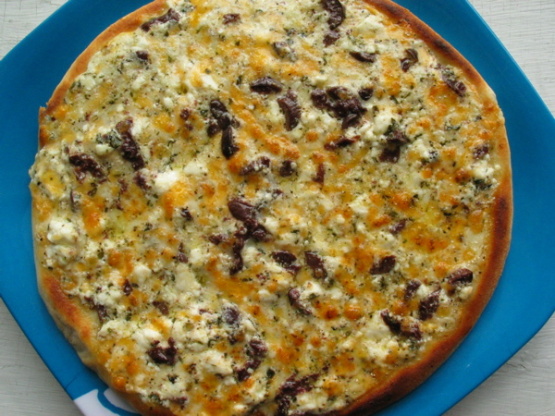 This recipe can be a vegetarian sandwich or an appetizer when served in mini-pitas! The appetizer idea is my own. Original recipe from Sandwich (Yisrael Aharoni)

Mmmmm! This was a great combination. I strayed slightly from the recipe because I had everything on hand except the pita bread but instead I had some naan bread in the freezer. I made up the cheese mixture and spread it out on the naan bread and broiled for a few minutes until it was nice and melted. It made a very tasty and quick pizza. Thanks for the recipe!
Coarsely grate cheddar cheese. Crumble up feta cheese and combine with grated cheddar. Add olive oil, olives, and oregano. Season with pepper and mix.
Slice open pita pockets halfway. Scoop mixture into pita pockets and press down. Place in toaster oven (a few minutes) or microwave (30-90 seconds) until cheese melts.