Mini Phyllo Shells With Chutney and Goat Cheese
flower7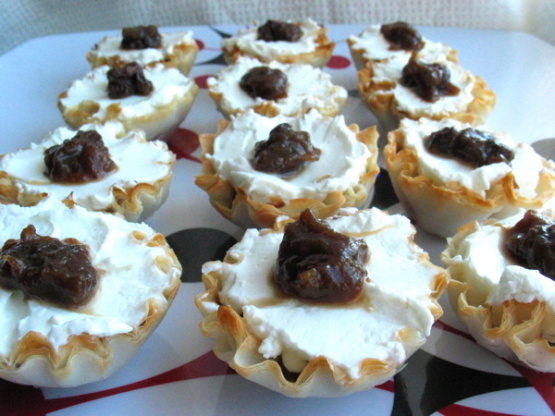 A friend prepared this as an hors d'oeuvre. I normally hate goat cheese but ate one to be polite. Imagine my surprise to discover how tasty (and easy) they are.
Fill phyllo shells 1/2 to 1/3 full with chutney.
Spread goat cheese over top of chutney.
Arrange on serving dish.
You're finished!