Food.com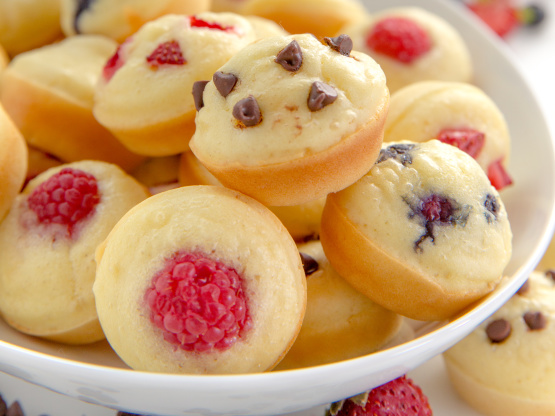 These flapjacks muffins are perfect as a sweet treat or quick bite to start off your day.
Preheat oven to 350°F Spray a 24-cup mini muffin tin with non-stick spray.
In a large bowlcombine baking mix, milk, eggs. Separate into 4 equal portions and adddesired mix-ins.
Add batter to the prepared muffin tin with a heaping Tablespoon or a #10 scoop. Sprinkle with more toppings.
Bake 15-20 minutes until golden brown. Serve with maple syrup.