vrvrvr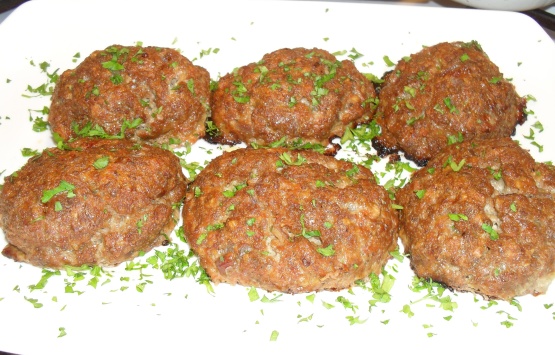 I got this recipe from my High School Home Ec. Class, which was over 10 years ago, I love it, it is simple and QUICK! Everyone has their own serving, too.

Top Review by vrvrvr
Very yummy little meatloaves. It was quite wet when mixed, and I worried that they wouldn't even hold their shape on the pan! But then they cooked up with a nice crust to them, very soft inside, and flavorful. Nice surprise! I increased all the spices. I also sauteed my onion (about 1/3 c. minced) briefly in a little butter before adding to the meat, so that there wouldn't be crunchy onions in the end (just personal preference). These meatloaves tasted so good with crispy home fries and fresh broccoli crowns. Thanks for an enjoyable recipe.
Mix all together in order given, shape into 3 little loaves, put on cookie sheet.
Bake at 350 degrees for 30 to 40 minutes.