loof751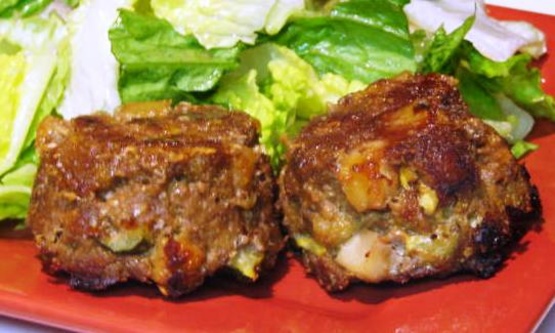 It's just something for smaller portions. I like it because it's very filling and it's easy enough to do quickly.

These were very tasty! I used low fat cheeses and used a homemade stuffing mix to cut back on the sodium. Will make these again soon!
Preheat oven to 350 degrees.
Mix all ingredients together.
Separate into 12 parts and place in muffin cups.
Bake for 30-40 minutes.
Eat!