Mini-Meatballs in Cranberry Sauce
Ann S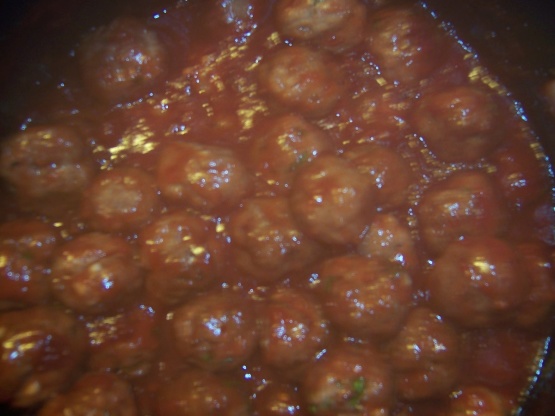 These cute little meatballs go very quickly at holiday gatherings.

Top Review by Fredda
These were the most popular appetizer at Thanksgiving! We were having some vegetarians at our Thanksgiving feast, so I made an extra batch of the cranberry sauce and put in the vegetarian (soy) meatballs from Trader Joe's, and that way everyone was happy!
In a large bowl, combine the ground meat, bread crumbs, parsley, eggs, garlic, onion powder, basil and pepper.
Mix well but do not overwork or meat will become tough when cooked.
Form into small balls the size of a walnut or smaller.
Place meatballs in a slow oven of 300 degrees F and bake for 25 minutes.
In the meantime, in a crock pot set at 325 degrees F, mix together the cranberry sauce (if you so desire, you can use jellied. I prefer the whole berry.) Add remaining sauce ingredients.
When meatballs are baked, transfer them to the crock pot and stir into the sauce.
Cook in crock pot for 1 hour.
Lower heat to keep warm for serving.