Prep 15 mins
Cook 20 mins
Recipe found on mylasagnarecipe.com
Directions
Pasta Sauce:.
Brown beef and pork in a frying pan until thoroughly cooked, and drain excess fat from pan.
Finely dice both the garlic and onions and add them to your meat medley.
Cook until both the onions and garlic are translucent.
Add pasta sauce and turn to low to simmer.
Chop up your fresh herbs and add it to your sauce. Remember to remove them from their stems! Keep the sauce low and simmer while you cook the rest of your lasagna ingredients to help thicken your sauce.
Add salt, pepper and any other spices you fancy.
Noodles:.
Lasagna noodles require very little time to cook. Some recipes suggest that you don't use boiling water, but instead use hot water from the tap and soak the noodles in it.
This is a good suggestion for parboiled noodles, but if you have complete raw noodles, you will want to boil some water in a big pot and cook the noodles for 10 minutes.
When done, strain them and run them under cool water. Note: Noodles should not be over cooked, it will turn them weak and flimsy, and that's no good! Try to get them El Dante.
Ricotta Mixture:.
Wash and separate the broccoli head as well as peel the carrots. Then use a cheese grader to shred both the carrot and broccoli into a fine mixture.
Add all your ricotta cheese to this and mix thoroughly. Add salt and pepper to taste.
Preparation:.
Preheat the oven to 400°F.
Layout your cook noodles and cut them in half on a cutting board. With a spoon, scoop out a small bit of your ricotta mixture onto your ½ noodle.
Use the back of the spoon to distribute the mixture. Next, add a spoon full of the meat sauce.
When both mixtures are equally distributed along the noodle, take one end and begin to roll it between your thumbs and index fingers. Do this for all your noodles until you've exhausted your supplies.
Place all your lasagna roll-ups onto a baking sheet. Use any excess sauce to blanket the rolls.
Afterwards, liberally spread your mozzarella cheese over top.
Place in the oven and cook for 15 – 20 minutes.
Let it cool for 5 minutes before serving.
Most Helpful
This was nice, the meat and its sauce tasted great along with the pasta, but neither my partner or I loved the ricotta, broccoli and carrot mixture. I'd probably season it more for our personal tastes. I did really like the whole process of filling the noodles and rolling them up, maybe my inner OCD! And I do adore how you get that soft and tender noodle with a crunchy top after baking, this was a good alternative to a full lasagna, which I don't normally have time for.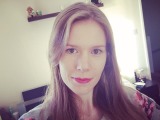 OH my gosh, this recipe was delicious! I went ahead and decided to try this as a side dish instead of a main course, and changed a few things, such as I added about 2 cups of cheddar cheese, and 1 cup of mozzarella cheese to place inside the noodles, and omitted the onion and fresh garlic. Instead I used garlic powder. My husband and I loved it! it was fantastic!
This recipe is so practical and very delicious. The individual servings are perfect and saves on the messy part of cutting into a Lasagna...My neighbor who is from Sicilian Ancestry taught me to add a pinch of Fennel seeds and a pinch of Anise seeds along with sweet Basil, Thyme and Rosemary in my tomato sauce. I can tell you, it really makes a difference. I also have it seen it bake the Lasagna rolls into a "Texas Muffin pan". In this recipe the added Broccoli makes it very healthy a good way to teach the children to eat their vegys, however, I myself would not add the carrots for I like the taste to remain very Italian/Sicilian sort of like a Pizza taste. Great job though and very helpful!!!