vrvrvr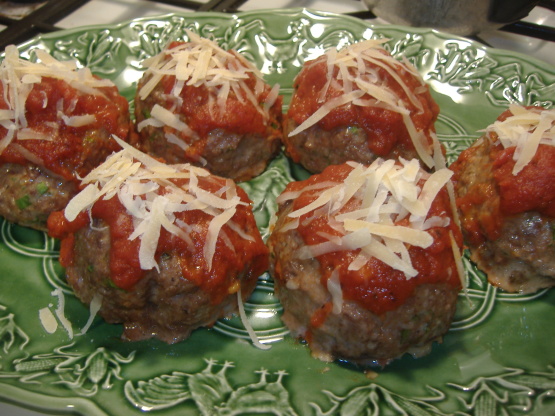 Quick, easy and very tasty. A family fav.
In a large bowl, combine the first 4 ingredients.
Crumble beef and add to mixture; mix well.
Shape into 6 loaves.
Place in a greased 13x9 inch baking dish.
Bake, uncovered, at 350 degrees for 30 minutes.
Spoon spaghetti sauce over loaves.
Bake 15 minutes longer or until meat is done.
Sprinkle with Parmesan cheese and serve.