Mini Fusilli With Creamy Chicken and Spinach
Chickee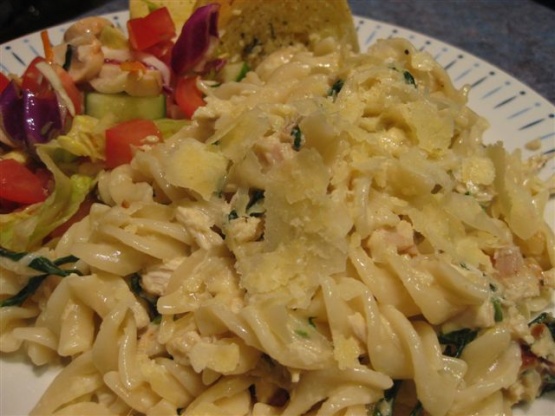 From the back panel of Barilla Piccolini MINI Fusilli. Recipe calls for fresh chicken breast but I cut up leftover cooked chicken from last night's meal. Very creamy and so easy to prepare.
Sauté the onion in olive oil for 3 minutes on medium heat then increase to medium-high and add the chicken pieces. Season.
When chicken is cooked (or warmed through if using leftover) add spinach and cream. Simmer 5 minutes.
Meanwhile, cook pasta according to package directions. Drain and toss with sauce.
Stir in cheese before serving.