Sara 76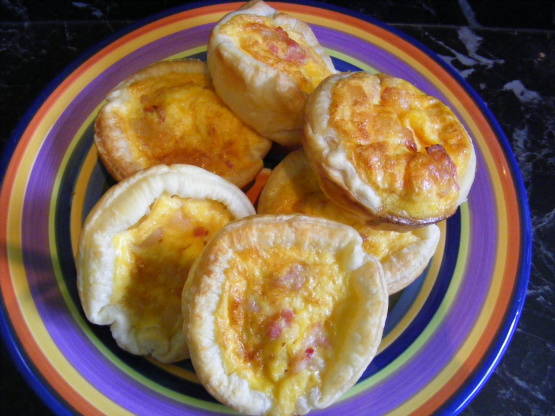 This is my little egg & bacon pie. It is very basic, made for kids, so feel free to add any little herbs, etc, that you like! They are great served either hot or cold, and my kids love them in their lunchboxes.
Whisk together eggs, milk, cream, parmesan, salt, and pepper.
Cut 5 rounds out of each sheet of pastry, and use the rounds to line the holes of 2x12 large cup muffin pan.
Divide the chopped bacon between the pastry rounds.
Pour egg mixture over bacon, to almost at the top of the pastry.
Top each pie with a slice of tomato.
Bake for 20 minutes at 200°C.