CoffeeB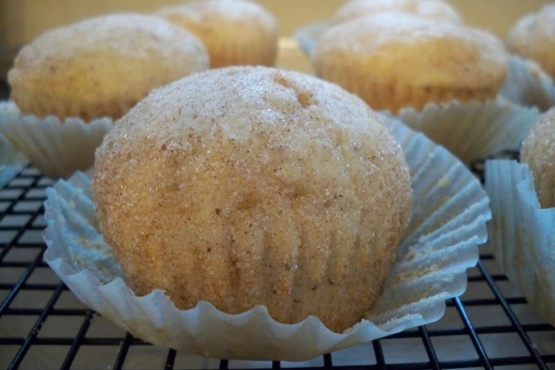 Mini cupcakes that taste like cinnamon sugar doughnuts

I piped mine into the cupcake liners. Worked very well!
Preheat oven to 350 degrees F. Grease and flour 24 minit (1 3/4 inch) muffin pan cups. Combine sugar and cinnamon in small bowl.
Mix cake mix, water, oil and eggs according to package directions, stir nutmeg into batter. Fill prepared muffing cups two-thirds full.
Bake about 12 minutes or until lightly browned and toothpick inserted into centers come out clean.
Remove cupcakes from pans. Roll warm cupcakes in sugar mixture until completely coated.
Save any remaining cinnamon-sugar mixture from this recipe to sprinkle on toast or pancakes.