Mini Corn Dogs (From Emeril)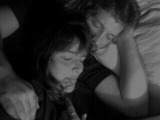 Directions
Tip: Dry mini hot dogs with paper towels (rolling a few around at a time). this will help the batter stick to the dogs.
Preheat the fryer. In a mixing bowl, whisk the egg and milk together. Whisk in the Essence, baking powder, cornmeal, flour, and sugar. Whisk until smooth. Season with salt and cayenne.
Spear the sausage links leaving a 1/2-inch from the top. Dip each sausage in the batter, coating the sausage evenly.
Gently lay the corndogs in a deep fryer or pot of hot oil (350F) and fry until golden brown, about 3 to 5 minutes, stirring occasionally for overall browning.
Remove the corndogs from the oil and drain on a paper-lined plate. Season the corndogs with Essence. Serve the corndogs with warm mustard.
Most Helpful
This recipe was wonderful. I rolled half wieners around in flour and then dipped them before frying and they turned out perfect. Thanks. :)

Wanted to try these as an appy when friends came over for something different. I followed the directions and the taste was great - everyone liked them. I did have a problem with getting the dough to stick to the mini dogs, don't know why but am thinking that the dough was to thick. As I've never made them before am not quite sure about that - but next time (and there will be a next time) I'll try thinning it out a little and see if that helps. I even followed your suggestion and served along with recipe#280453

These were great!