Prep 15 mins
Cook 4 hrs 30 mins

These are a perfect treat. Portion control is very much needed when it comes to cheesecake! One of these are perfect as you can't "accidently" cut too big of a slice. Note: chill time included with cooking time.
Directions
Preheat oven to 325°F.
Line muffing tins with paper.
In med bowl, combine crumbs, butter and sugar.
Divide among muffin cups and press firmly.
Bake 5 minutes and cool.
In a small bowl, beat cream until stiff peaks form.
In another bowl, beat cream cheese until fluffy.
Add sugar, beat until smooth.
Beat in eggs, one at a time, just until blended.
Stir in lemon rind and vanilla, fold in whipped cream.
Spoon filling into muffin cups.
Bake until set, about 25 minutes.
Cover pan with plastic wrap and chill at least 4 hours.
Most Helpful
As you can see, they fell. The texture was not quite cheesecake quality either. Try tweeking it and then correct the recipe. Maybe another egg?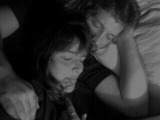 I was a bit disappointed in these, as they never firmed up and the flavor is just ok. I added a little lemon juice, which I was glad I did or they would have been really plain. I tested them 10 hours after making and again the next day and they were still creamy soft, not firm like a cheesecake at all. I did use full fat cream cheese and the only affect it should have had if any was to make it firmer not softer.