Prep 10 mins
Cook 15 mins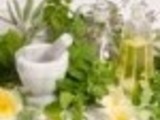 My friend Paulette gave me this gem for my Family Recipe Book;they always a hit. These tarts will be the talk of the party. And the best part; so easy!
12 miniature tart shells, frozen
1 (200 g) package brie cheese
red pepper jelly
Directions
Bake shells according to package directions. Let cool.
Divide cheese in 12 pieces of equal size. Place in cooked shells.
Bake in a 350°F oven for 15 minutes until cheese is melted.
Top each tart with 1 Tsp of red pepper jelly.
Serve and enjoy!
Tip:.
You might prefer to remove the rind off the cheese.
Shells can be baked and stored in the freezer for up to 1 week.
Cranberry sauce is a good substitute for red pepper jelly.
Ready to serve miniature croustades found at the Supermarket are ideal containers for these tarts and a wide range of other fillings. No baking required before filling.
Reviews
Most Helpful
I've made something similar to this for years, but instead of red pepper jelly, I use fig preserves! FABULOUS for brunch!
Such an easy and tasty recipe. These were very elegant looking, I made just a few of these as a starter for an Oscars Night themed meal. I did not have red pepper jelly, so I instead used mango chutney, which came out delicious. I also removed the rind from the cheese before adding to the tart shells.

So easy and so tasty!I cut off the top & bottom outer layer of the cheese. I find, depending on the brand, that the outside can be bitter. Also I reccommend that you use unsweetened tart shells. I used yellow Habanero jelly and it was quite pretty on the cheese.. Thanks Sage for a lovely Appetizer - I will use this one over & over again .21 Dec 08 I love these appies however when I opened my brie cheese it was - GONE- I mean really bad and I only bought it a week ago - Can't remember which store I bought it from so Boo Hoo - Happy birds they can now feast on it. SOoo what to do - it is 2:30 appie due at three - I opened a Bluecheese/Cranberry cheese and used that - It was not as good as Brie or camenbert but it was OK - Recipe great local grocery not great! 22 Dec 09 Made again this time with Danish Brie & brandied Cranberry sauce Mmmmmmmmm

Holiday Central >