karenury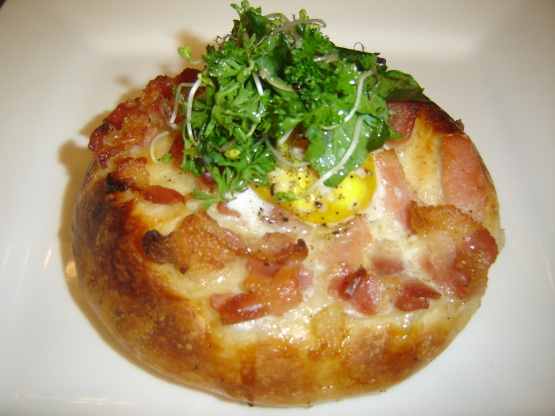 Jessica Andrew's, this makes a great breakdast.
Preheat oven to 350 degrees.
In a medium bowl, beat eggs with a whisk.
Add milk, salt and pepper.
Set aside.
Melt butter in skillet.
Add egg mixture, bell pepper and onion.
Cook until lightly scrambled, but not runny.
Remove from heat and set aside.
Roll each dinner roll into about a 5 inch circle.
Place on a non-stick baking sheet.
Spoon egg mixture evenly over each roll.
Sprinkle with crumbled bacon, cheese, and tomatoes.
Bake in oven about 15 minutes,until rolls are lightly brown and cheese has melted.