Mini Banana Chocolate Chip Muffins
Debbwl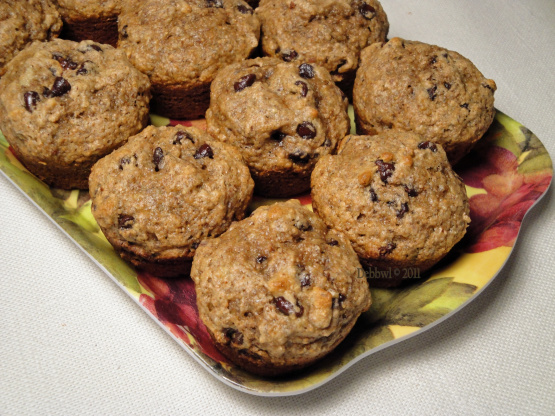 These mini banana chocolate chip muffins are just right for snacking and enjoy the health benefits of whole wheat flour and flax seed meal.
Preheat oven to 350°F.
Grease a mini muffin tin.
Mix six first ingredients in a medium bowl.
Add chocolate chips; set aside.
Mix bananas, eggs, oil, vanilla and almond extract.
Combine both mixtures until well blended.
Spoon into muffin cups.
Bake in center of oven 12 to 14 minutes, or until toothpick inserted in center comes out clean.