These little appetizers are great for a small dinner party - they are cute and very easy to make. You can double the recipe with no problem - simply boil up extra potatoes and have extra toppings on hand. If you want the sour cream to look especially fancy, try using an icing decorator tube or simply put the sour cream into a ziploc baggie and cut a tiny hole in one corner. For a real splurge, omit olive and sprinkle with caviar instead. Prep time includes time to boil the potatoes.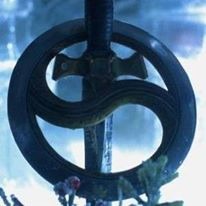 I made this recipe for my aunt's open house and the potatoes were a huge hit...everyone kept coming back for more! The only change I made was to omit the black olives - instead I topped the potatoes with baby shrimp in addition to the chives and bacon. The recipe was super easy to prepare and made a beautiful presentation on a silver tray decorated with decorative lettuce. This recipe is going on my "must have" list for parties. Thanks HeatherFeather for a great recipe!
12

very small red potatoes, boiled
1⁄2 cup sour cream

2 -3

tablespoons black olives, chopped

2 -3

tablespoons chives, chopped

2 -3

tablespoons crumbled cooked bacon, optional
salt and pepper
melted butter, optional
Have potatoes cooked and ready to go- they should be warm, but cool enough to handle.
Slice potatoes in half crosswise.
Using a melon baller, scoop out a small portion of cooked potato flesh from each potato half.
Season to taste with some salt and pepper.
Fill each hole with a dollop of sour cream.
Sprinkle with chopped olives, chives, and bacon.
If you want extra decadence, drizzle a little melted butter into the hollows before adding sour cream.