Ming's Perfectly Simple Coconut Sorbet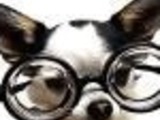 This is the essence of elegance--simple, pure and clean tasting--a lovely sorbet for cleansing the palate between courses of an asian meal or for making Ming's fabulous Asian Banana Split, posted here on Zaar. Cooking time is chilling and freezing time.
Directions
In a medium saucepan, combine the ingredients and bring to a boil, stirring until sugar is completely dissolved.
Remove from heat, cool, then refrigerate until fully chilled.
Freeze in an ice cream maker according to manufacturer's directions.