Ming Tsai's Hoisin Pork Tenderloin Sandwiches With Napa Slaw
ChefLee
This is very tasty, however I must admit that when cooking the pork the stated amount of time was not enough for my family. After resting the pork was still VERY pink so I put it back in the oven for another 5 minutes. This cooked the pork through entirely. I know that this probably wasn't Ming's intention for the dish but for those of you who like thoroughly cooked pork please know you need to cook the meat longer.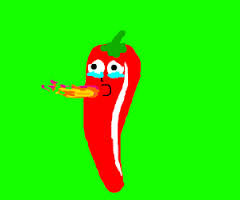 I love this Asian interpretation of the BBQ pork sandwich!!! Ming Tsai is one of the most creative chefs and I love his fusion recipes!!! I used Prosecco (because I had some open to use up) instead of red wine but kept all else the same. The pork tenderloin is wonderful with this hoisin marinade. I cooked mine for 30 minutes to get to a temp. of 150 degrees F. Love this slaw too, I used the full 1/2 tsp red pepper flakes and it had good heat. Love the beans sprouts in it!! I even bought some fish sauce which I knew was good but I don't like its smell. As long as you don't smell it, it tastes just like really salty broth, not fish so don't be scared of it. Also, my bottle said not to refrigerate or it will form salt crystals. But I didn't care and refrigerated it anyway, I will let you know how that goes. It is pretty inexpensive so it is worth the experiment. Will definitely make this again, loved it!!! Thanks for posting!! Made for Zaar Iron Chef-Celebrity Chef Game, November 2008.
In a baking dish large enough to cook pork mix hoisin sauce, garlic, ginger, wine, and scallions. Add pork and turn to coat.
Cover and refrigerate for 3 hours; preferably overnight.
Heat oven to 350 degrees. Season pork with salt and pepper.
Heat a skillet over high heat. Add oil; swirl to coat pan. Add pork turning only once and cooking for 5 minutes total until browned. Transfer to oven.
Roast 12 to 15 minutes until done. Let pork rest 5 minutes then cut into 1/4 inch slices.
For slaw: in a large bowl wisk together vinegar, fish sauce, basil, sugar, and crushed pepper to blend.
Add remaining ingredients and toss to mix and coat.
Halve buns and toast lightly if you wish. Top bottom of bun with slaw. Add 6-8 slices of pork and top with more slaw. Serve with additional slaw if desired.