Prep 15 mins
Cook 50 mins
My friend Jessie's Recipe. She is an Italian in every sense of the word. Check out her blog! http://mozzarellamaniac.blogspot.com/
Directions
In a large pan, heat olive oil over low heat. Saute onion and garlic until soft. Combine remaining ingredients (except pasta), and simmer on medium heat for approximately 45 minutes Keep covered, stirring occasionally. Cook pasta according to box directions, drain and add to soup about 5 minutes before soup is done. Serve with Italian bread and freshly grated Parmesan or Romano cheese.
Reviews
Most Helpful
This is an excellent recipe for minestrone soup. Simple and tasty! My family loved the soup and it was fast to put together. All I had to do was wait for it to cook itself. LOVE IT!!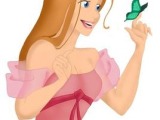 Mmmm...yum! Okay, so I didn't have any carrots left, same for the zucchini but WOW was it good. I threw in a little basil and I used cannelini beans. We topped it off with a little cheese and a drizzle of olive oil. Excellent. Homemade bread rounded out the meal Thanks for sharing. Even our 3 year old said, "Yummy."