Prep 20 mins
Cook 20 mins
This is a basic cream scone dough that you can use to make any kind of scone. It is delicious.
SCONES

2 cups flour
1⁄4 cup sugar
2 teaspoons baking powder
1⁄8 teaspoon salt
6 tablespoons chilled butter (cut into pieces)
1 large egg (lightly beaten)
1 teaspoon vanilla
1⁄2 cup cream, plus
2 tablespoons cream

BERRIES

1 cup raspberries

EGG WASH FOR TOPS

1 large egg (slightly beaten)
1 tablespoon cream
Directions
In a large bowl whisk together the flour, sugar, baking powder, and salt.
With a pastry blended cut the butter in to look like coarse crumbs.
Gently fold the berries into the flour mixture.
In a small bowl combine the cream, beaten egg, and vanilla; mix well.
Add this to the flour mixture and stir till just combined; do not overmix.
Knead dough gently on a lightly floured board being careful of the berries.
Roll or pat into a circle that is about 7" round and about 1 1/2" thick.
Cut the circle in half and each half into four pie-shaped wedges.
Place on a baking sheet; brush the tops with egg wash.
Bake in a 400-425 degree oven on the middle rack; to prevent browning on the bottom, place the cookie sheet on top of another cookie sheet; bake for about 20 minutes or till nicely browned.
Best eaten the day they are made.
Most Helpful
Excellent scones, and chock full of berries mmm! I used fresh picked and washed raspberries in these scones which at first seemed like it might have been a mistake (I had frozen raspberries in the freezer but opted for fresh as I had just picked them that morning!) The dough was a little sticky at first, but after moving it to the cutting board I pressed in extra flour around the disc until it firmed up. To my surprise, they came out perfect! Be sure to try one warm from the oven, so delicious. Still tasty the next day but a little more cakey after the berries have had time to rest. Thank you, Mimi! [Made for The All You Can Cook Buffet]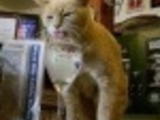 I've been testing scone recipes for the past few months, and this one is the best yet! I used whole wheat flour, frozen raspberries and added orange zest to the batter and sprinkled a bit of white sugar on top of the glaze. These are literally the best scones I've made%u2014and I've made a lot! I can't wait to make tweaks and try other berries and flours.
These were absolutely some of the best tasting scones I have ever made! I have always steered clear of raspberry scones in the past.....for some reason I thought they would be difficult because of the fragility of the raspberries. I read the other reviews before making these and made a few little changes based on the reviews. I added about 1-2 T. extra sugar and 1 T. of orange zest. I also made a little glaze that I drizzled over them after they came out of the oven with 1/2 c. of confectioners sugar and a little juice from the orange. I baked them at 400 degrees for 20 minutes.They were phenomenal. One thing I would note is that the dough was very wet but this did not affect the outcome of the scone. Just more wet than I am used to working with when making scones. I will be making these often. In fact, I am making another slight variation of them today. I did not have raspberries so I used 1 cup of blueberries and lemon zest instead of orange. I also added just a little lemon juice to my cream. I just sprinkled the top with a little sugar and some cinnamon. They are in the oven right now and I would be shocked if they weren't also delicious. The dough wasn't nearly as wet but more of a consistency that I am use to working with when making scones. I baked them at 400 degrees for about 20 minutes as well.<br/>Well, delicious as suspected! Thank you for posting this recipe.