gailanng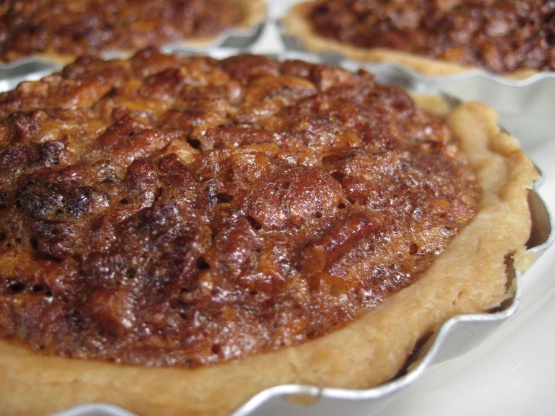 My grandmother was always the baker in our family and made these pecan pies for every special occasion!

I called my sister to ask if she smelled this from her house to which she responded with a definite no. I said, "Look, we have the same nose; the same equipment here. How can you not smell it?" She needs a tune up. Made into delicious tartlets for Under Cover in Photos.
Mix together all ingredients in a large bowl.
Pour evenly into 2 pie shells.
Bake at 300 degrees for 45-55 minutes.