Mimi's Excellent Cheesy Vegetables
Prep 10 mins
Cook 20 mins
This recipe came from my mother-in-law. It was the best way to get her kids to eat their vegetables. Now my sister-in-law and I take turns making this for every holiday meal.
1 medium onion, chopped
1 clove garlic, chopped
1 (10 1/2 ounce) can condensed golden mushroom soup
1 (6 ounce) jar Cheez Whiz
2 (16 ounce) packages frozen vegetables (I like broccoli or broccoli cauliflower carrot mix)
Directions
Sauté onion and garlic in butter.
Add soup and cheez whiz.
Cook until cheez whiz melts.
Pour vegetables into a 9x13 oven dish or baking pan.
Pour Cheez/soup mixture over top of vegetables.
Cook at 350F for about 20 minutes or until heated thoroughly.
Most Helpful
I am always trying to find recipes to get my kids to eat vegetables. They still did not like these very much. It was tolerable but I don't think I would make again. I think there needs to be more seasoning on the vegetables. Just tasted like I was trying to cover up the veggies with cheese.
Well Busy Mom, this was great. I had my mother-in-law over tonight. I made roasted chicken, scalloped potatoes and your cheesy vegetables. Everyone loved them. I took some cheezit crackers and crushed them. I sprinkled this on top of the casserole as it was cooking...mmmmm...came out great. My husband commented that we could even use left over chicken or ham and mix this into the casserole and it would be a meal in itself. Thanks for a great one!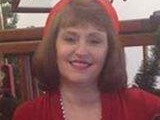 MMmmmmm! I made this as a side dish to Lil' Cheddar Meat Loaves #59056. Even my husband who is not crazy about vegetables raved about this one. My daughter had four helpings and there were no leftovers. I was out of onions so I had to leave it out, but next time I will include it. Thanks for posting!