Milo & Strawberry Sundaes
ImPat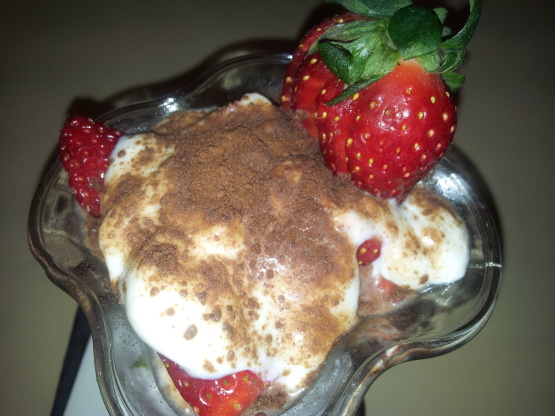 This is a great treat for the kids and one that's not too bad nutritionally. Toddler DD loves this as a special dessert only when she's eaten all her dinner of course!!
Chop strawberries.
Divide 260g (1 cup) vanilla yoghurt among four serving glasses. Divide one-third of the strawberries among the glasses.
Sprinkle 2 tsp Milo over the strawberries in each glass.
Continue layering with 520g (2 cups) vanilla yoghurt, the remaining strawberries and 40g (1/3 cup) Milo. Serve.