Annie H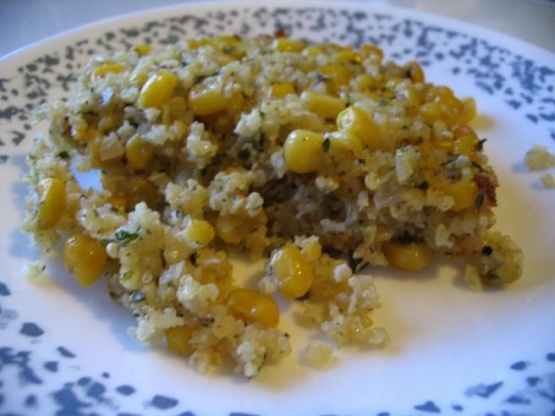 This dressing was so very tasty at a Provident Living expo. The person who made this was hosting a booth featuring several different grains one could make use of when storing food for emergency preparedness.

Love this! I have never cooked millet before and was looking forward to trying it. Found this recipe and gave it a try. I made it just as written - it's great! Easy to make and very flavorful.
Microwave millet and water in a microwave-proof bowl for 15 minutes; set aside.
Sauté onion in butter over medium high heat until onion is very tender.
Mix onion with millet.
Beat together eggs, corn with juice, and remaining 4 ingredients.
Combine egg mixture with millet.
Place all in a 9x13-inch pan.
Bake, covered, at 325°F for 40 minutes.