Milky Cantaloupe Melon Salad
robd16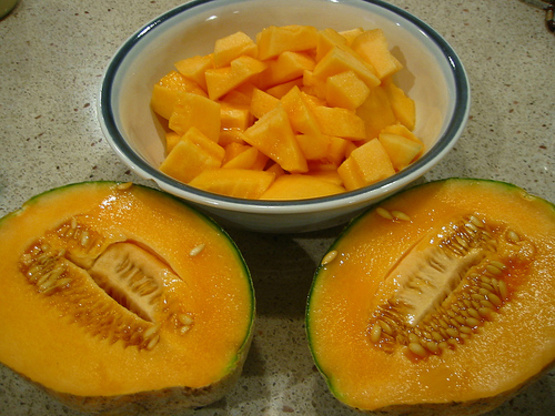 Simple and Healthy and very satisfying, that's what its all about right? There's hardly any condensed milk here, but just enough to enhance the melon and make it of dessert quality.

What a good idea! The small amount of condensed milk adds a subtle sweetness & creaminess to the melon. I thought it was different & delicious. It will be a nice summer dessert or diabetic friendly treat. Thank you for sharing the recipe! Made for Spring 2010~ Pick A Chef.
1

ripe cantaloupe, chilled

4

tablespoons condensed milk
Cube the melon discarding skin and seeds as normal.
Pour over the condensed milk and carefully mix to coat the melon cubes. It should thin out and mix with the natural juices from the melon.
So good!