Charmed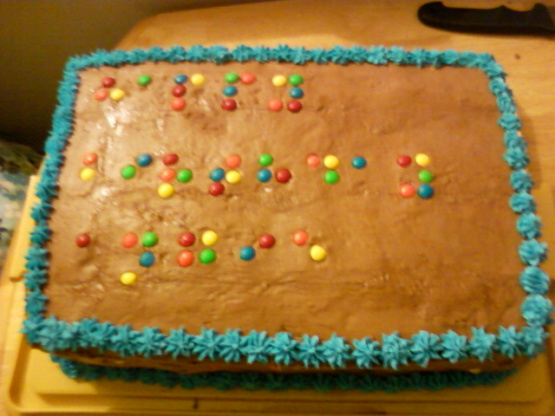 I was looking for a milk chocolate frosting rather than a bitter sweet chocolate frosting. I found this recipe on the Nestle's site. It turned out great and everyone in the family enjoyed it.

I used this frosting recipe recently for a birhday cake. It was delicious! Everyone loved it! I added some extra powdered sugar to some of it to make a filling that everyone said was like eating fudge in a cake. It firmed up really nice and had a great texture. Thanks!
Instructions.
Combine the chocolate chips, butter and salt in a medium microwave-safe bowl.
Microwave the mixture on Medium-high (70%) power for 1 minutes, stir.
The morsels may retain some of their original shape. If necessary,.
microwave at additional 10-15 seconds intervals, (to prevent burning.
of the chocolate) stirring just until smooth. Alternatively, you can.
melt the chocolate on a hot water bath.
Transfer the mixture to a large mixer bowl. Stir in the vanilla.
extract. Gradually beat in the sugar, alternating with the milk until.
you get a smooth frosting.