BB2011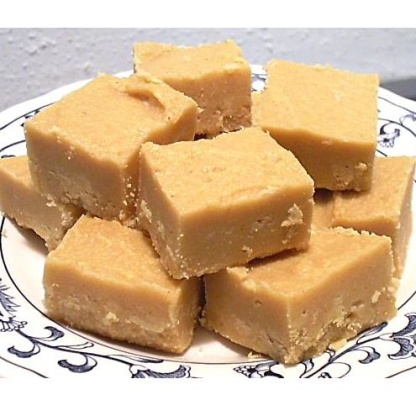 This is the simplest fudge recipe I have ever seen, and the results are great!
Put the peanut butter and butter in a microwave-safe bowl and heat for two minutes.
Stir peanut butter and butter, then heat for two minutes more.
Stir in the vanilla and confectioner sugar.
Pour into a pan.
Refrigerate until set.
You can customize this recipe by adding nuts/chocolate chips/anything you want to the mix after microwaving it.