Mike's Special Holiday Cranberry Recipe
Julesong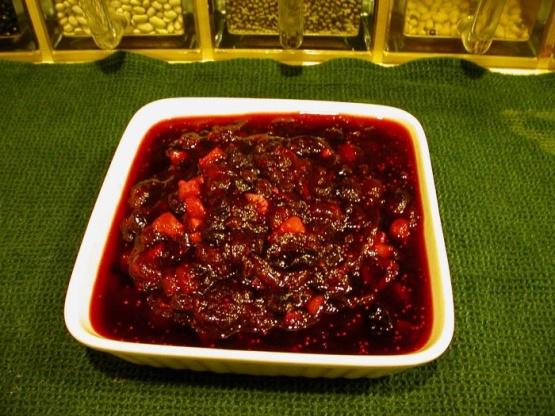 I asked my husband where he got his special cranberry recipe, and he said, "I made it up." So here it is. These are really, really good, and much better than anything you'll find coming out of a can. Give 'em a try on your holiday table!
In a saucepan, combine all ingredients and simmer until thickened (about 10 minutes).
Let chill in refrigerator for at least one hour before serving.
Yum!