Mike's Fantastic Chili Con Carne With Beans
JustJanS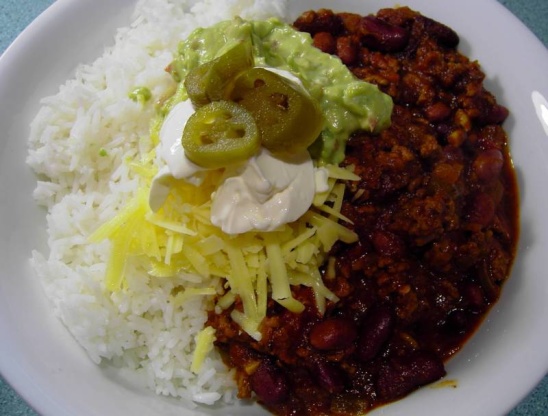 People always rave about this chili and always ask me to make it.

This was the 1st time I made chili, so I followed the recipe exactly. It was very good and I had some leftover for lunch the next day, plus some for the freezer. I plan to make Left-over Chili Bake(#18046).
Combine the ground beef and onions in a kettle until meat is brown.
Drain fat.
Then add the remaining ingredients, except for the flour and 1/2 cup of water.
Stir to blend.
Cover and simmer for 1½ hours, stirring occasionally.
When done, mix the 3 tbsp of flour with the 1/2 cup of cold water into the chili, mixing well until desired thickness.
Remove bay leaf and enjoy.