CIndytc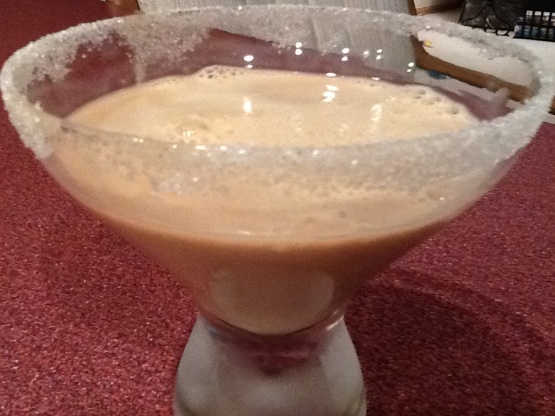 This is a variation of the many Chocolate Martini's out there. This version is quite tasty. The finished martini looks like chocolate milk with chocolate flecks floating within.
1 1⁄2 ounces vanilla vodka
1 1⁄2 ounces godiva chocolate liqueur

4

ice cubes
1⁄4 ounce chocolate shavings
Add vanilla vodka, Godiva Chocolate liqueur, and ice cubes to a coctail shaker.
Shake well for 4 seconds and strain into a martini glass.
Garnish (sprinkle) the chocolate shavings into the drink.