Mike Ditka's Official Tailgater's Grilled Pork Chops
loof751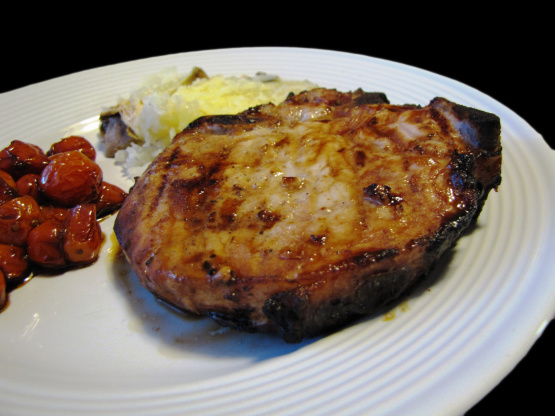 Plan ahead these need to marinade for at least 12 hours but 24 hours is even better, I also throw in some chopped green onions, but that is optional, you will *love* this recipe! :)

great chops! marinated the chops in a zip-lock and found i needed about half the amount. saved the other half to baste the chops while they were cooking. delicious, thanks so much for posting. p.s. used low-sodium soy sauce, served chops with long grain and wild rice.
In a mixing bowl, combine the soy sauce, Dijon mustard, cayenne pepper, orange juice, garlic and honey; whisk until well combined.
Pour over pork chops.
Marinate in the fridge for 12-24 hours (24 hours is best).
Remove the pork from marinade; discard the marinade.
Season pork with salt and pepper.
Grill for 10-12 minutes, turning once.
Delicious!