Mika G.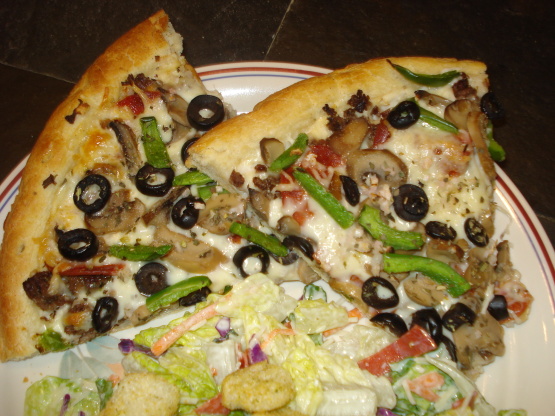 I made this one night when my family wanted supreme pizzas. I made two supreme pizzas, one red and one white. They turned out really, really good! I'm posting the recipe here so I can made it again and again.......
Brown hamburger meat in a skillet and add basil, oregano and garlic.
Spread Alfredo sauce (or Spaghetti sauce) on prepared pizza crust and top with 1/2 of the cheese. Next put hamburger meat, the rest of the cheese and the vegetables on top. Can sprinkle on more basil and oregano for color.
Bake at 425 for about 15 minutes or until crust is brown.