Mika's Open-Face Korean Hamburgers
Mika G.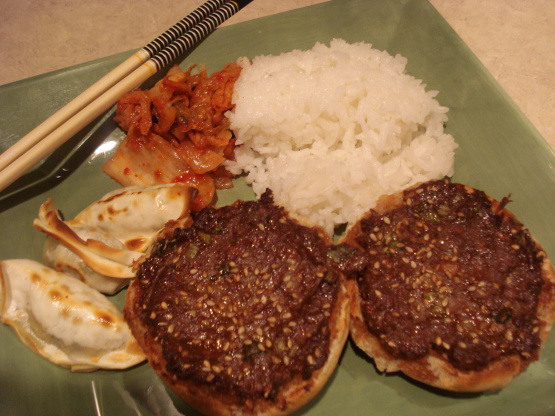 My family loves these very flavorful burgers and I love them because they are so easy! Great for a weeknight dinner. We have them with rice, kimchi and mandu but you can have them with just chips too.
Combine first 9 ingredients and set aside.
Place separated and opened buns on a cookie sheet. (making 16 open-faced buns).
With a butter knife place the raw hamburger mixture very thinly on buns.
Sprinkle sesame seeds on top hamburger mixture.
Bake at 350 for 20 minutes or until hamburger looks cooked.
Broil for a few minutes to crisp and brown.
Serve!