Mika's Low Fat Macaroni and Cheese
Mika G.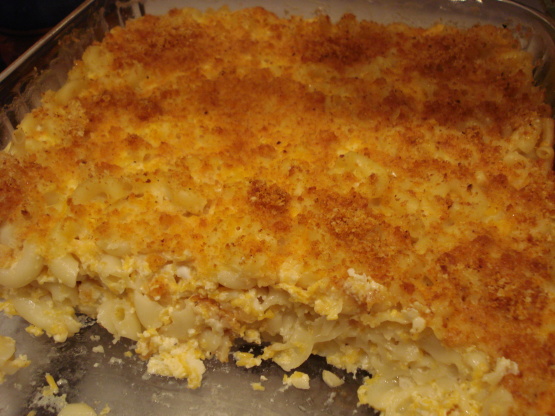 This may be low fat but it doesn't taste like it! You have to try this recipe! This is one of my best....

I have a very similar recipe, only I use whole wheat pasta and fat-free cottage cheese. Like Mika G. says, it may be low-fat, but it sure doesn't taste like it! This has been a family favorite for quite a while now. Sometimes I add some chopped 98% fat free ham, just for fun. This recipe is a keeper!
While noodles are cooking, mix together next 9 ingredients.
Mix in cooked pasta, and pour into a 2 quart casserole dish sprayed with Pam.
Mix bread crumbs, paprika and 1 TBSP melted margarine and sprinkle over top of casserole.
Cover and bake for 45 minutes @ 350 degrees.
Remove tin foil and bake for an additional 5 minutes.