Mika's Korean Sesame Seed Cookies (Ggae Gwa Ja)
Mika G.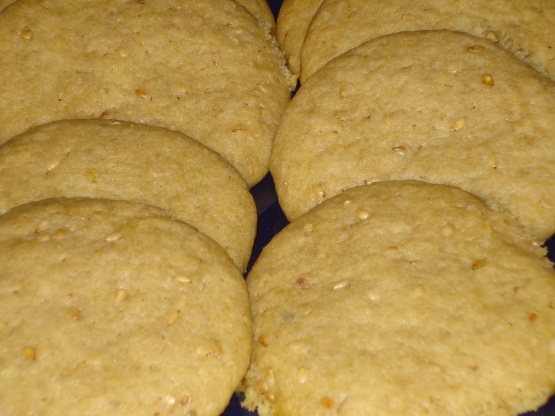 I got this recipe on an adoption site after I adopted my daughter from S. Korea. They are so yummy and addictive!

Super easy and addictively delicious. I served them as dessert for our family "Asian Menu Night" as we eat our way through the cuisines of all seven continents.
Cream butter with brown and white sugars. Add eggs and beat well. Add baking soda, hot water and vanilla extract. Mix well.
Stir in flour and sesame seeds to make a stiff dough. Cover and chill until dough is firm.
Roll heaping teaspoonfuls into balls; place on greased baking sheet, about 2" apart. Flatten slightly. Bake at 325 degrees for 10-12 minutes.